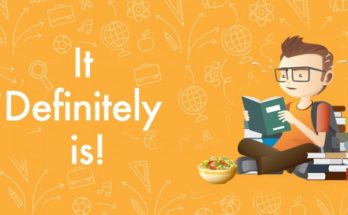 No matter what age group you belong to, it goes unnoticed that as the exams approach, so does the hunger and craving for food!
While your brain is working multi-levels to study for the exams meanwhile also making a post-exam bucket list, the stomach needs to ensure that the fuel, as in, food keeps coming.
Thus, if you wish to perform well during the exams, it's time to ditch the regular unhealthy snacks for some nutrient-rich diet. Here's the reason why:
ENERGY
Foods rich in nutrients, fats, carbohydrates are the first to energize your body. Thus constitutes an important part of the diet. Annamritaprovides food that is rich in nutrients and quality, prepared with high hygiene standards, cleaning, and cooking process. While many students come to school only on breakfast as little as tea and a loaf of bread, the mid day meal becomes even more important to keep them fit and energetic during the rest of the day.
BETTER TO HAVE A HEALTHY DIET THAN RISK DISEASE
Prevention is better than cure. Sickness during the exams is a big red alert sign that no child ever anticipates. So it's always better to have a healthy diet and food that keeps you fit and well equipped with all the armor that you need to fight the exams. Also, hygiene standards and cleanliness do matter here.
The food prepared in the kitchens of Annamrita goes through a number of cleaning and sorting processes before finally being cooked and reaching the children. The rice, for example, is fumigated and de-stoned and then prepared to ensure pure food without any chemical treatment. The food is cooked above 90 degrees centigrade for proper cooking with over 37 regional recipes.
FILLING MEAL
An empty stomach will never work and will not let you work either. Thus, only if you keep it well fed with all the needs, you will be able to concentrate better on your studies. Annarita provides mid day meals that incorporate a good amount of nutrients needed in a child's diet and are hygienic and healthy. In the category of Food NGOs in India, we stand among the top. With a menu differing from bhaat to khichdi or daal and rice and loads of other dishes, a lip-smacking and healthy meal is all one needs with exams around the corner.
Now you know why a healthy diet is a must during the exam time. So, get set and go for the exams! And don't forget, while you binge, eat healthy!