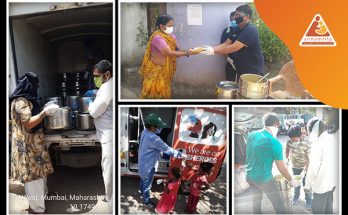 It takes a crisis to pull at the heartstrings and ignite the spirit of donating. With the COVID-19 pandemic overpowering the nation, the kindness of Indians overflowed as people came forward for a charity donation. Generous donations from corporates, PSUs, and individuals from various walks of life poured into the  Prime Minister's Citizen Assistance and Relief in Emergency Situations (PM CARES) fund for Covid 19 food relief package. Several Indian NGOs and online charity organizations responded quickly and collaborated with government bodies to tackle the immediate problems arising out of the pandemic-induced lockdown.
Although the lockdown restrictions have long been lifted, people of different socio-income groups, ranging from migrant workers to urban slum dwellers to middle-class households, continue to fight hunger and poverty in India. Quarantine, social distancing, and lockdowns have wreaked havoc in the lives of the vulnerable population of workers in the unorganized sector which make up 90% of India's workforce*. This situation calls for immediate offline and online charity donations to provide food, drinking water, and other essential goods to those in need. Although several political leaders, industrialists, sportspersons, and film personalities have extended support, we need more people to come forward for charity donation as the pandemic has destroyed the lives of millions of Indians, leaving them jobless, homeless, and hungry.
Now several months into the COVID-19 pandemic, hunger threatens millions of Indians more than ever, with women and children being the worst hit. As long-term effects of the pandemic begin to surface, a number of NGO teams and other philanthropic organizations are relying heavily on offline and online donation campaigns to provide cooked meals and dry food rations to millions of migrant laborers, urban wage earners, and various additional vulnerable groups.
We, at Annamrita Foundation, are on a mission to defeat the COVID-19 pandemic, one meal at a time. Leveraging our kitchens across the country, are working relentlessly to feed hungry and undernourished people across India under our flagship Annamrita Karuna program. , we have already served more than 20 million cooked meals* to migrant and poor people. With online donations from our donors, partners, and volunteers, we have already served more than 20 million cooked meals* to emergency medical teams, patients and their relatives, quarantined families, underprivileged children, and daily wage laborers in multiple states across the country. We follow strict adherence to WHO guidelines on maintaining social distance and personal hygiene while sourcing, preparing, and delivering food.
Your support and contribution can help us extend our reach to the remotest corners of India. When you donate online, you not only feed the hungry; you give them a new life.
Donate online to make a difference.
*"National database of workers in informal sector in the works," The Economic Times, January 19, 2020
** As of December 8, 2020.