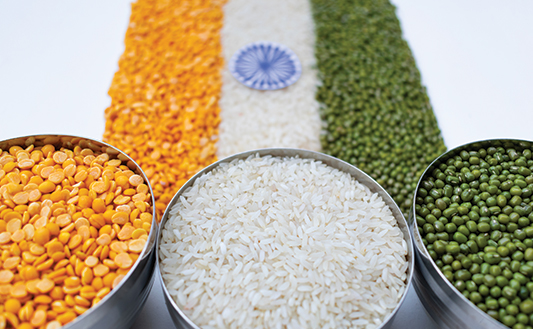 India is celebrating Amrit Ka Mahotsav to commemorate 75 years of independence. Every individual in the country pays tribute to the freedom fighters who sacrificed their lives for the nation's liberty. It is important to emulate their vision and sacrifices to make your country the best in the world. Learn from their sacrifices to empathize with the people who are still leading a life of misery and poverty. Let your efforts bring smiles to those faces to build a nation of happiness. On this special occasion of the 74th Republic Day, let's rejoice in the glory of our nation and unite to make it even more prosperous and great.
This blog will limelight some interesting and unique ways to celebrate this republic day. Considering these, you will definitely bring smiles to many faces and cherish your own soul.
Engage with local communities – Spread love
Many organizations, institutions, housing societies, etc. are running Republic Day charity programs as part of the celebrations. By offering helping hands for their activities, you can make the day special and contribute to society. It is also an opportunity to meet new people and develop volunteering skills that could benefit you in the future. Such gatherings are essential to boost social development and remove any sort of discrimination and inequality.
Let's fight hunger
Sharing food is a kind gesture of love that makes people happy and spreads humanity. NGOs like Annamrita are providing food to unprivileged students under the mid-day meal scheme and you can donate a meal to support such programs. Many of these NGOs are providing special meals under the Tithi Bhojan program to various schools on special occasions like Republic Day. A donation toward the free mid-day meal program is a great way to support the efforts for a hunger-free country.
Volunteer your time
Volunteer with an NGO dedicated to eradicating hunger in society and reducing malnourishment among children. Children are the future of our country, and their welfare is the nation's utmost priority. You can volunteer at food NGOs in your location and support programs like free mid-day meals that ensure proper nutrition to students from all backgrounds. At this auspicious moment of the 74th republic day, you can join the country's fight against hunger by dedicating your time to support various programs addressing this issue.
Care for abandoned
If you have ever visited an orphanage, you must have seen many abandoned children who are not enjoying any of the facilities you had in your childhood. You can distribute books and old stuff that will help them in their studies and daily well-being. Equal access to education for children from any background is a necessity for our country's development and to build a better society.
Start a social media campaign
Use social media platforms and your family groups to spread awareness about the need to do charities and help others. A unified effort to address social issues like hunger in our society is essential to drive progress in the country. Encourage people to support programs like free mid-day meals by making small contributions that could benefit millions.
Let children learn through fun
Organize competitions like essay writing or painting on topics that create awareness among children regarding the challenges faced by our country. Motivate children to suggest solutions for these challenges and share their thoughts for a better society. Plan creative ideas to teach children the importance of helping others and sharing.
Your donations can make a difference
By making charity donations, you can aid the programs that are aimed to facilitate education for children and address malnutrition which is crucial in the development of the country. You can donate to charity online from the comfort of your home or office. People who are unable to take part in any other celebrations due to work or any personal issues can make Republic Day special by making small contributions to the NGO programs. Your modest contributions could make a huge impact on the lives of many who are finding it difficult to survive due to hunger.
Be the reason for someone's smile today
Republic Day signifies the importance of sacrifice and unity. On this day, remember to carry forward the promises of the freedom fighters to build a country of happiness and prosperity. Encourage others to join the efforts towards building a society where people live happily with equal access to all basic necessities. Make your life worthwhile by becoming a reason for the happiness of others. Understand the importance of unified contributions to make this country a better place to live in.
You can join the collective effort of the nation to address challenges like malnourishment by supporting various NGO programs or any other such organizations. Celebrate this Republic Day by being involved in our nation's development through volunteering or by making contributions towards social development programs. Happy Republic Day!